Motivation
This research project entails collaborating with scientists at the Comparative Cognition Laboratory (CCL) at the University of California, San Diego (UCSD). Comparative Psychologists study the evolutionary origins of human behavior and cognition by investigating similarities and differences between humans and other animals. They commonly employ mechanical apparatuses to test the cognitive abilities of nonhuman animals, such as nonhuman primates, in controlled experimental settings.
For this project, we want to build several digital devices that can be used outside of controlled settings within the everyday environments of animals. Unlike many of the mechanical apparatuses used in experiments, digital devices allow for more automation, and thus need less human intervention and oversight. They are therefore ideal for employment in the everyday environments of animals over longer periods of times.
CCL is collecting data at several primate sanctuaries within and outside of the US. For example, we are working on a device that enables monkeys to turn a light on and off by pulling a lever. The device should document all lever triggers and video-record the monkeys' interactions with it. This would allow us to investigate how different groups of monkeys explore and exploit this novel light resource.
Goals
Help to plan, build, and employ digital devices (hardware & software) that can be used for behavioral studies with monkeys
Travel to the US to work both in San Diego (CCL) and Texas (Monkey Sanctuary)
Your Skills
The ideal candidate for this project has extensive experience with designing, building, and programming digital devices (e.g., Arduino, Raspberry Pi) and should be interested in learning about animal cognition and behavior.
Project Stages
Initial remote planning with the research team in San Diego
Building and testing the hardware and software in San Diego
Employing the device in a primate Sanctuary in Texas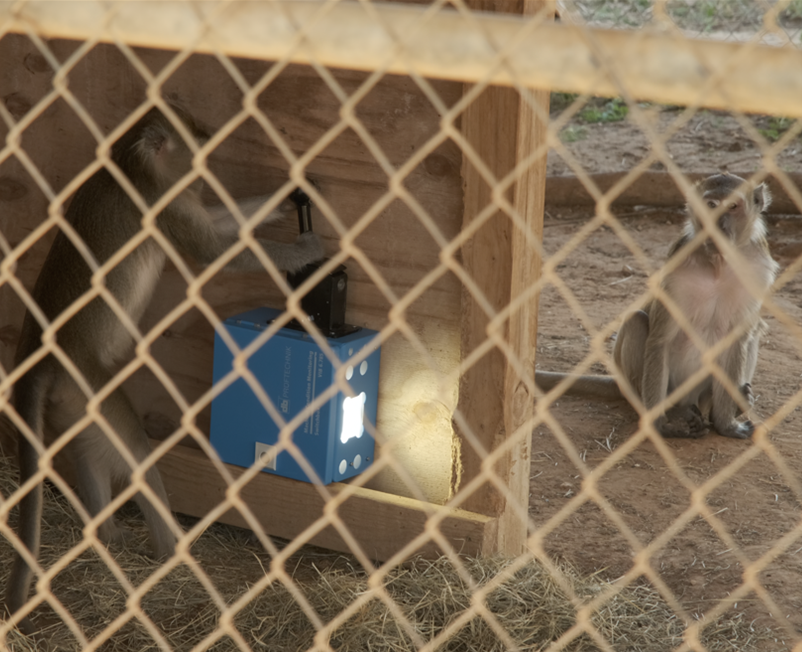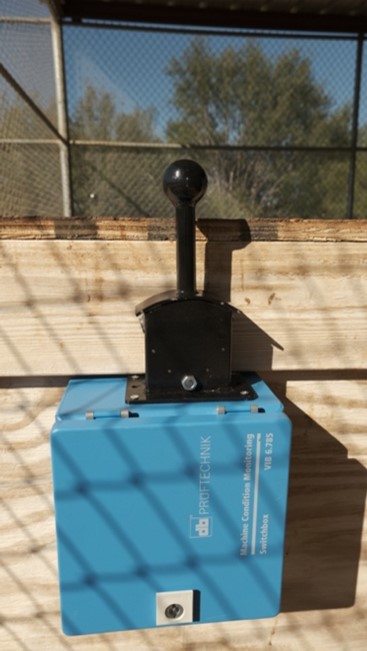 The images above show one of our prototypes of a light that monkeys can turn on by using the black joystick. All devices must be waterproof and sturdy enough to be both monkey-safe and monkey-proof.